Worship Services In Person and Online
an hour of peace and inspiration and fellowship…
10:30 am Sunday worship
10:30 am Sunday school (up to age 20)
11:30 am 2nd Sunday – spiritually focused topics.  ALL ARE WELCOME TO PARTICIPATE!
7:30 pm Wednesday meetings offer inspiring readings from the Bible and Christian Science textbook followed by testimonies of healing.Enjoy uplifting organ music at all services and professional soloists every Sunday. First-time visitors are offered free welcome bags.  View full calendar | Our Services
Attend in person:
18 Washington Avenue, Morristown, NJ 07960 or join us via Zoom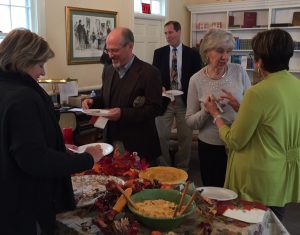 Sharing fellowship at our 3rd Sunday "Meet and Greet" gatherings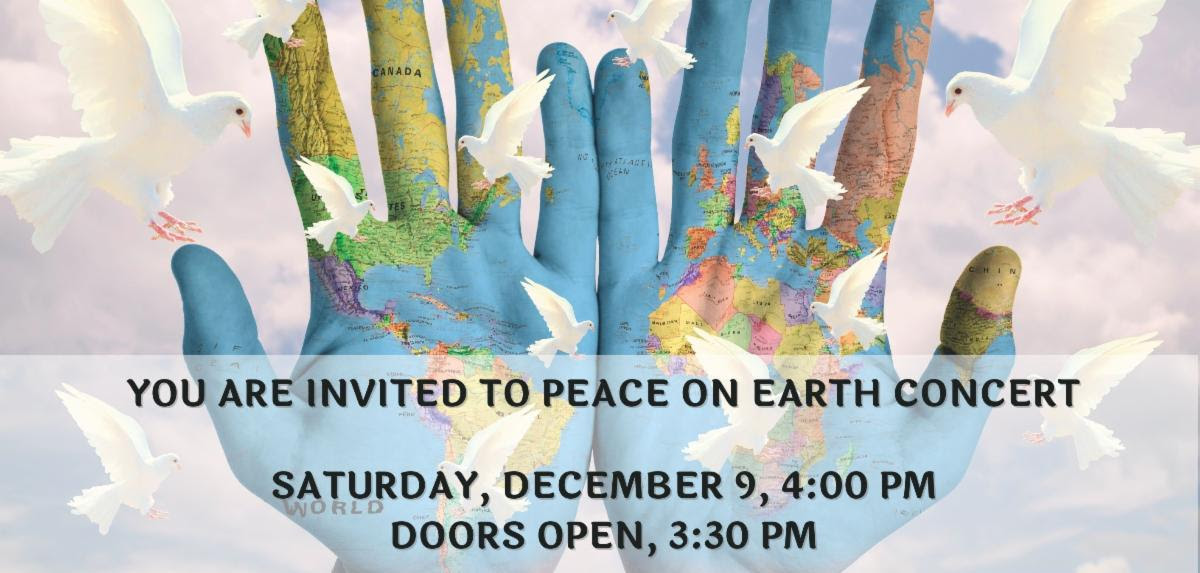 YOU ARE INVITED TO A GLORIOUS MUSICAL TRIBUTE TO THE TRUE MEANING OF CHRISTMAS
PEACE ON EARTH CONCERT
Saturday, December 9, 4 pm; doors open at 3:30 pm
First Church of Christ, Scientist, Morristown, New Jersey
Come! And bring your family and friends.
In-person only.

Featuring First Church Soloists:
Gwen Eagleton
Johanna Wiseman
Dale Livingston
Barry Spatz, Broadway conductor and accompanist
Plan to join in singing some of your most beloved carols, led by our First Church soloists. And, please, bring your family and friends.
PS: Our members will be busily baking homemade cookies and Christmas treats just for you. Our family hopes to welcome your family, with love.
FIRST CHURCH OF CHRIST, SCIENTIST
One Morris Avenue, Morristown, New Jersey
GPS address:
18 Washington Avenue
Morristown, NJ 07960
973-539-3259
Inspiration and Spiritual Solutions
Your Daily Lift – 3 minute audio clips

Upcoming Sunday Bible Lessons
Looking for inspiration on a particular topic?  Select a subject from the list below and enjoy pondering the inspirational messages.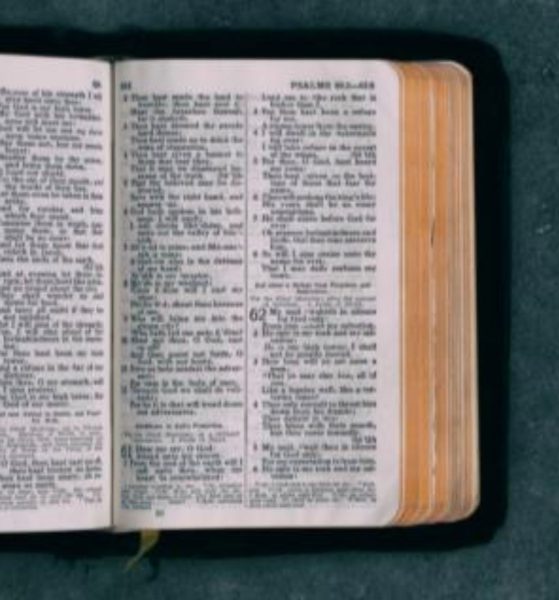 What is Christian Science?
Christian Science teaches that God is Love and that we are His beloved children.  It is a church founded by Mary Baker Eddy in 1866 who explains that "The vital part, the heart and soul of Christian Science is Love."  Its teachings are based on the life and ministry of Christ Jesus. Read more
---
What Do Christian Scientists Believe?
Christian Scientists believe in one infinite God who is all and entirely good, and that He is not distant and unknowable, but all-encompassing and always present. Each individual is loved and cared for by God and made in God's image — spiritual, not material. This understanding replaces sin and disease with harmony and health, peace and inspiration. Read more
Our Church's Mission
"Jesus established his church and maintained his mission on a spiritual foundation of Christ-healing."
–Mary Baker Eddy
Science and Health with Key to the Scriptures, Page 136
We welcome your children to our Sunday School…
Instruction is based on the spiritual sense of the Bible… Read more
Parents give the gift of Bible study and spiritual enlightenment… Read more
Classes are for those up to 20 years old and are held during Sunday church services, 10:30 – 11:30 a.m.
Children too young for Sunday School are cared for in our children's room
---
What is Sunday School all about?
Teachers introduce spiritual lessons found in the Bible and how these lessons are practical and how youngsters can apply these lessons in day-to-day situations. Classes are arranged by age and facilitated by loving, dedicated, and experienced teachers.
Your children learn how God's love heals mental and physical problems and harmonizes conflict situations. And they learn how God is the source of true joy and peace of mind. All these lessons help them lead happy, productive lives.
Christian Science Practitioners…
…are available to talk with you, meet with you, and above all, to pray with you for healing any type of problem.
Need help? Find a practitioner near you
Join us on Sundays from 10:30-11:30 am and Wednesdays from 7:30-8:30 pm
Sunday Services 10:30-11:30 a.m.
What can you expect at a Sunday Christian Science service?
The Bible and the Christian Science textbook are our only preachers. The weekly Christian Science Quarterly Bible Lesson is read as our sermon at all Christian Science churches through the world. The Lesson is comprised of citations relevant to each weekly subject from our Pastor: the Bible and our textbook, Science and Health with Key to the Scriptures by Mary Baker Eddy. To learn more see www.ebiblelesson.com.
In addition, Bible passages selected by local "readers" are read at the beginning and end of each Sunday service. Three hymns are sung by the congregation during the service.
These Bible passages and hymns from our recent services are listed below, and include a PDF with Bible texts of the opening Scriptural selection, closing benediction, and hymn lyrics.
Recent Sunday Selections: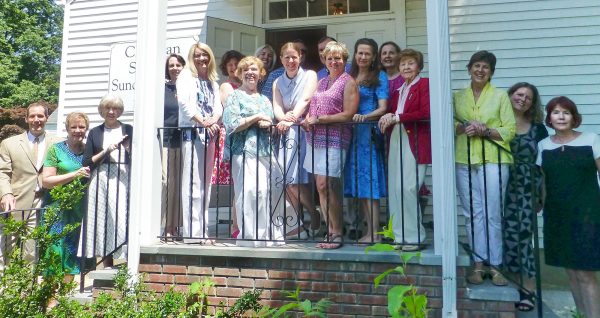 Fun fact: 26 Bible Lesson-Sermon topics are repeated twice each year and range from "God", "Love", and "Life" "Christ Jesus", "God, Only Cause and Creator", and, of course, "Christian Science."
Upcoming Bible Lesson Topics
Wednesday Testimony Meetings 7:30-8:30 p.m.
This midweek Testimony Meeting is a wonderful opportunity to express gratitude to God for healing.   These Meetings are opened with a hymn, then carefully selected passages are read from The Bible and the Christian Science textbook, Science and Health with Key to the Scriptures by Mary Baker Eddy, on a topic the Reader (elected by the church members) has selected.
After praying together and singing another hymn, the meeting is opened up for attendees to share testimonies of healing or remarks on Christian Science. The hour-long meeting concludes with a final hymn.
Readings from recent testimony meetings are listed below. A PDF is provided with the full readings and hymn lyrics for each service.
Recent Wednesday Readings:

Attendees are invited to share accounts of healing through prayer, insights from Bible study, and remarks about Christian Science.
Attend Sunday and Wednesday services In PERSON or via Zoom.  See details in Our Worship Services section above.
Find Us: Location & Directions
We are conveniently located on Morris Avenue across from Washington's Headquarters.  Feel free to stop by and visit one of our services or to shop in our Reading Room.
Our street/mailing address is:
One Morris Avenue
Morristown, NJ  07960
GPS address and detailed directions PDF
Morristown Christian Science Church Directions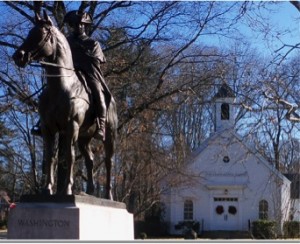 Christian Science healing services have been held in Morristown, New Jersey, for more than a hundred years. In the early 1900s, we organized as one of the worldwide branches of The First Church of Christ, Scientist in Boston, Massachusetts — also known as The Mother Church — and we remain a vital part of our local community today. Read more about our church's history and community involvement.
Make an online donation (PayPal / Credit Card)